---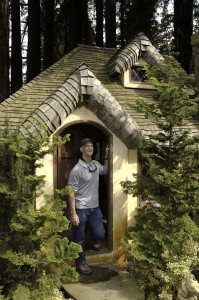 Robert Mahrer General Contractor, Inc. a residential design/build firm was established in 1982 and incorporated in 1998. We are a full service general building contractor providing exceptional service to Santa Cruz and Santa Clara counties. We are known for our outstanding craftsmanship and attention to detail. Allow our expertise to guide you through your construction project from the design and permit process to the final finish details.
Robert (Bob) Mahrer President of RMGC, Inc. has over 40 years experience in residential construction. He will be actively involved in every phase of your project from the initial client meeting to the construction final. If you are interested in practical yet elegant designs let Bob's form follows function approach to architecture help you plan your next project.
Dana Olson, our award winning interior designer as well as our office manager will help you with all of your interior design decisions. She also helps to coordinate and schedule all of the tradesman and material contractors during the course of your project. Dana will be your main contact person to help guide you every step of the way.
Crew: It takes a special person to make the grade as a RMGC Inc. carpenter; a unique combination of natural talent, old fashioned work ethic and the desire to be an elite craftsman. We are extremely proud of our crew and are sure you will be too.
Subcontractors: It has taken us years to develop our exclusive list of high quality subcontractors. We require all of them not only to be experts at their craft but to also work well together with the other craftsman. It takes teamwork to achieve the workmanship we require.